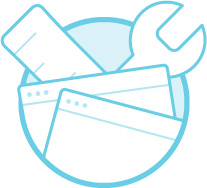 Undergoing Maintenance
We're working on some awesome updates for the website and you can rest easy knowing that our team will be updating and improving it for years to come.
Feature Updates
We are updating to website features to match the best industry standards for performance and user experience.
Bug Fixes
Technology is constantly updating and evolving and sometimes there are speed bumps. We're smoothing those out.